Recipe: Shirataki salada with edamame and ponzu sauce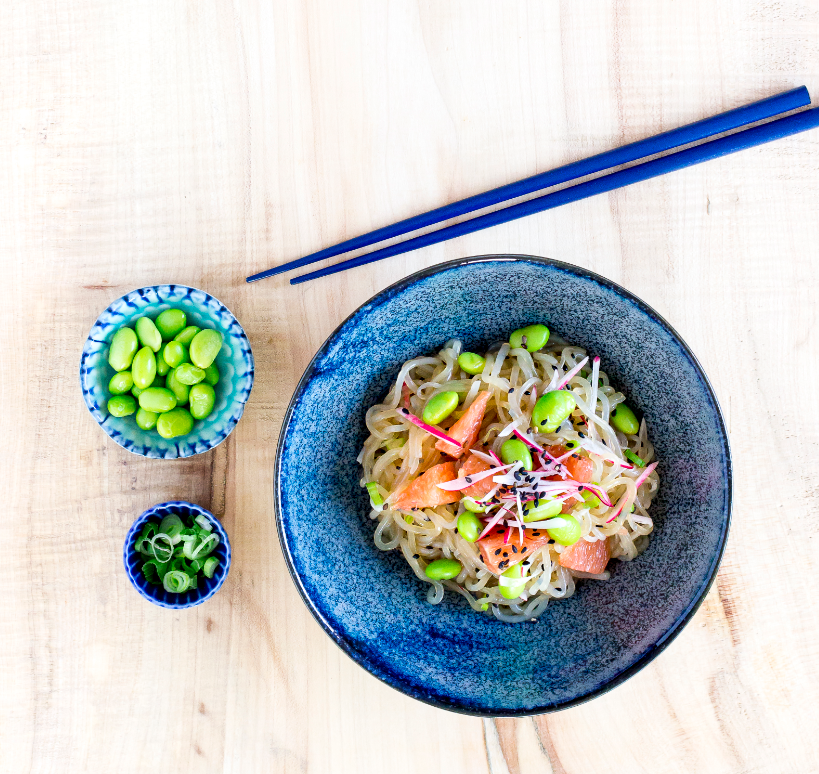 Ingredients
200 g of shirataki
1/2 tsp of grated ginger
80 g of shelled edamame
1/3 of pomelo supreme
1/2 minced green onion
2 tbsp of ponzu sauce
2 tsp of sesame oil
Slices of pink radish
Black sesame seeds
Preparation
Step 1:
Drain and rinse the shirataki. Chop them coarsely then brown them for 2 minutes in a drizzle of vegetable oil with the grated ginger.
Step 2:
In a bowl, mix the shirataki, edamame, pomelo and spring onions.
Step 3:
Season with ponzu sauce and toasted sesame oil.
Step 4:
Garnish with radishes and sesame seeds just before serving.
Recipe by Laure Kié for Foodex Group.