Foodex at the 2021 Sake Fair "Salon du Saké" in France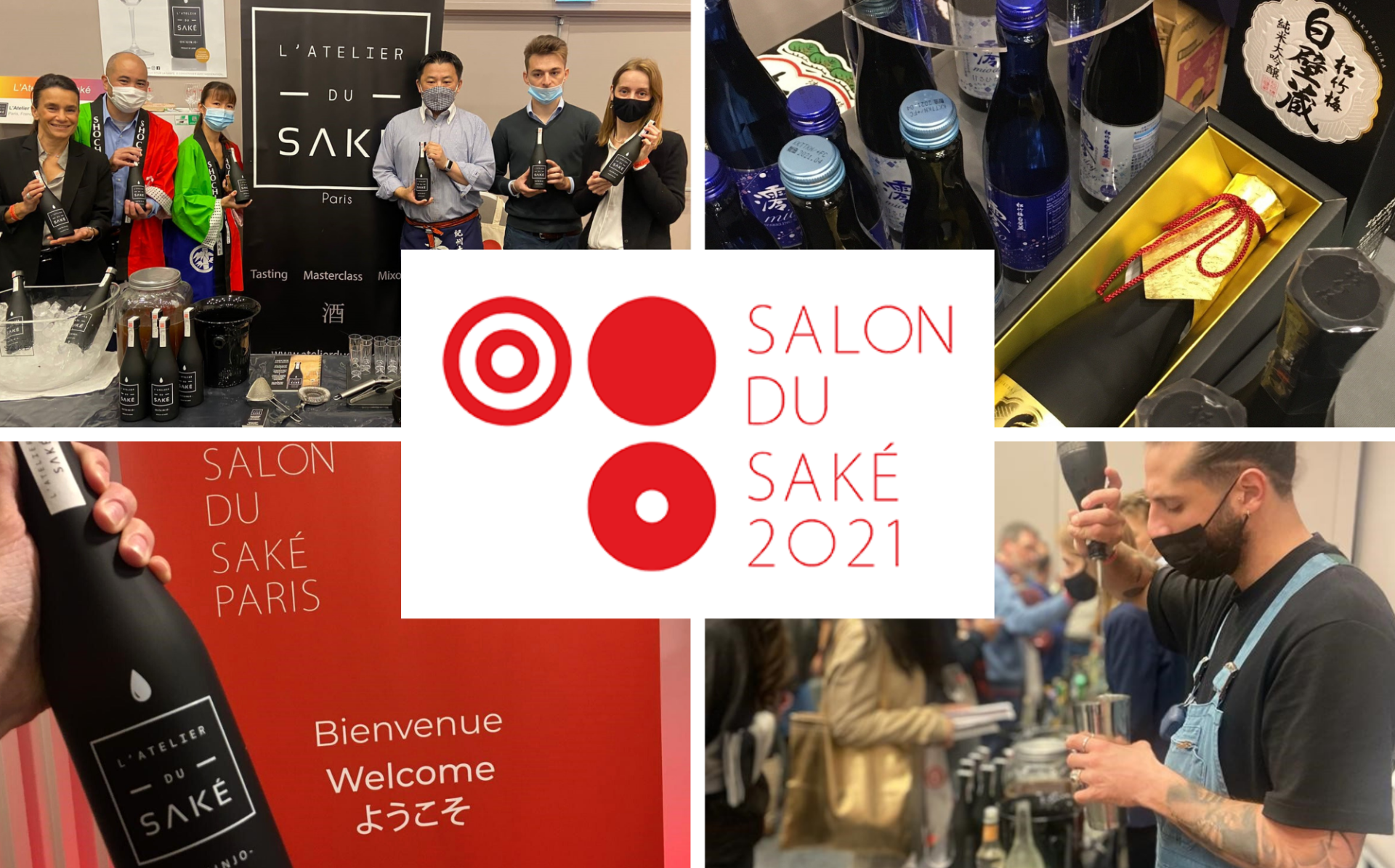 From October 2 to 4, 2021, Foodex was present at the Sake Fair "Salon du Saké" in Paris.
For three days, our team presented our wide range of sake via three booths:
• A booth dedicated to the promotion of Takara Shuzo's Japanese sake and spirits, the mother company of the Foodex Group.
• A booth dedicated to the presentation of sake from micro-breweries sourced from all over Japan.
• A booth dedicated to the presentation of our Atelier du Saké, a service of advice and training dedicated to Japanese sake for Foodex customers.
A look back at this major event in the world of sake in Europe!
A privileged moment of meeting:
During the three days of the fair the Foodex team welcomed professionals and individuals to present them the best of Japanese sake. A big thank you to all the visitors, some of whom came from far away to meet us and discover more about this Japanese alcohol.
We are happy to see that the interest of Europeans for sake is getting stronger every year!


Pictures: The Foodex team on its booth at the Salon du Sake and the opening ceremony of the fair with the organizers.
A presentation of our flagship products:
The success of our sparkling sake: Mio and Gassan
Our Mio and Gassan sparkling sakes have been a great success. Festive and of great quality, their bubbles have seduced both professionals and individuals.
L'Atelier du Saké: An initiation sake
Our new L'Atelier du Saké bottle has attracted the attention of many market players. Its sleek design, its taste adapted to European palates and the many ways in which it can be served have particularly appealed to wine shops and restaurants not specializing in Japanese cuisine.
Towari shochu: An exceptional 100% buckwheat alcohol
Our Towari shochu, 100% buckwheat, has been talked about in the specialized press. Ideal straight or in cocktails, its unique taste and its lower alcohol content than other spirits (vodka, rum…) make this product the new must-have for European wine merchants and bartenders.
A creative and colorful range of Japanese alcohol
The public at the Salon du Saké was able to discover a preview of our new range of spirits directly inspired by the regions of Japan: matcha and yuzu from Kyoto, strawberry from Fukuoka and white peach from Yamanashi.


Pictures: Takara Shuzo sakes including the sparkling Mio, the L'Atelier du Saké bottle, Towari shochu and Kozue gin, the range of Japanese fruit alcohols.
Cocktail animations with sake:
Every afternoon, barman Alexandre Jwan Chikhe was with us for cocktail animations with the sake L'Atelier du Saké. An innovative and festive way to serve sake, which was very successful.


Pictures: Sake cocktail animation during the Sake Show.
For more information about our sakes and related services, visit L'Atelier du Saké website!
Follow us on social networks to keep up with our upcoming events!