Restaurants: 5 tips to boost your spring menu!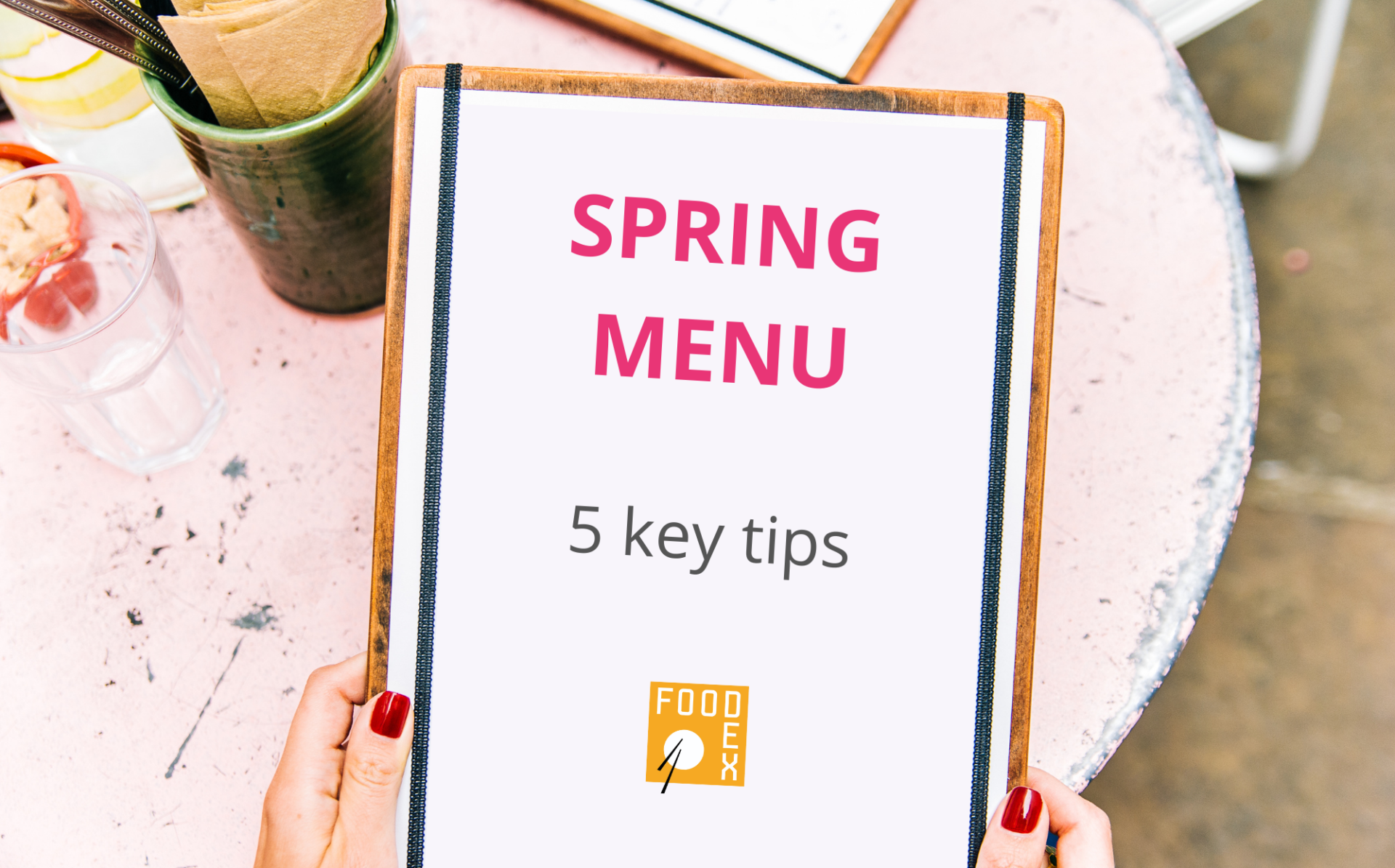 A new season means new menus!
Changing your menu requires a lot of thought and work in the kitchen. It's a big change in the restaurant's organization and it would be a shame if all this work didn't have the expected impact on your customers!
For this reason, Foodex offers you 5 tips to create your spring menu and to be sure to touch the hearts of your customers!
1 / Focus on the seasonality of products
89% of Europeans appreciate the consumption of local and seasonal products.
They are reputed to be healthy, ecofriendly and tasty.
Thus, the promotion of seasonal ingredients on your menu will be perceived as a guarantee of quality by your customers. It is also an excellent way to trigger a purchase. Who doesn't want beautiful strawberries in May and delicious asparagus in April?
Focus on signature ingredients and incorporate them into your recipes. A bento of grilled eggplant with miso, a chirashi decorated with edible flowers or a scoop of matcha ice cream with raspberries. These dishes will naturally bring a touch of spring to your menu!
The +: seasonal ingredients are often more affordable and will allow you to limit your production costs!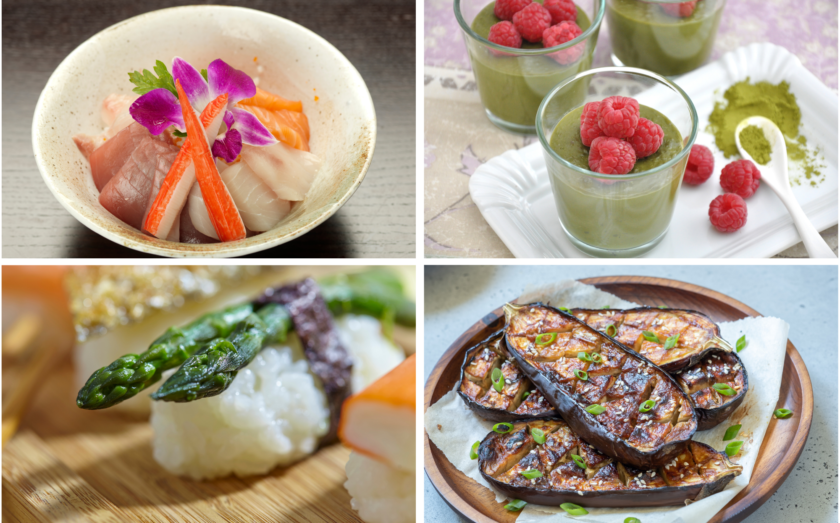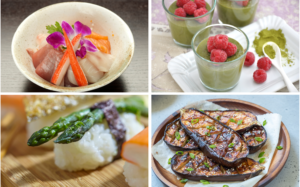 Pictures: inspiration for spring dishes.
2 / Play with colors and symbols
Spring evokes the arrival of nice weather, flowers, renewal… Incorporating these symbols into your menu will capture the attention of your customers and reinforce the atmosphere of your establishment.
The Japanese have understood this well, with large-scale marketing operations around cherry blossoms (sakura) every year: an essential symbol of spring in the land of the rising sun.
Allusions to spring can be made at different levels:
The appearance of your dishes:
Flower-shaped arrangement
Edible flowers as decoration
Pink touches in reference to cherry blossoms
The names of your dishes:
Sakura menu
Seasonal Maki
Bento Hanami
Cocktail "Under the cherry trees"
There are also many iconic spring products that can be added as is to your menu.
Some examples below:
Saké Sho Chiku Bai Junmai Ginjo with its flowery design (code: 160280)
Sakura mochi, the emblematic dessert of Japanese spring (code: 200344)
Whisky Yamazakura blend with its elegant bottle decorated with sakura flowers (code: 202906)
Kirin beer design limited edition with cherry blossoms (code: 160380)
Takara strawberry flavored alcohol, for seasonal drinks (code: 203555)
Pink soy leaves for colorful maki (code: 145160)
Pre-grilled gyozas with shrimps and their slightly pink paste (code: 203387)
Find all these products in our catalog.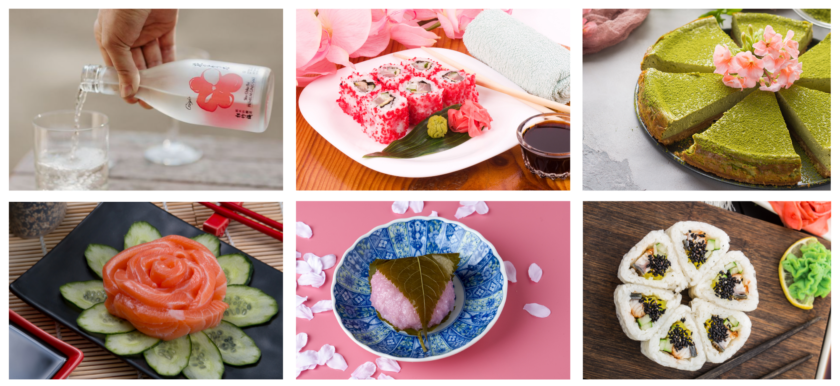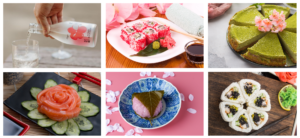 Pictures: inspirations for spring compositions.
3 / Rethinking consumption moments as the nice weather is coming
Each season has its key consumption moments. In the spring, customers find the taste of aperitifs on the terrace, picnics in the parks… It is therefore important to think about the menu according to the desires of the moment!
The offers to be favored :
An "aperitif" offer: drinks and Japanese tapas, perfect for afterwork from 6pm.
A "take away" offer: bento to take away and enjoy outside, perfect during the week at lunch time or on weekends.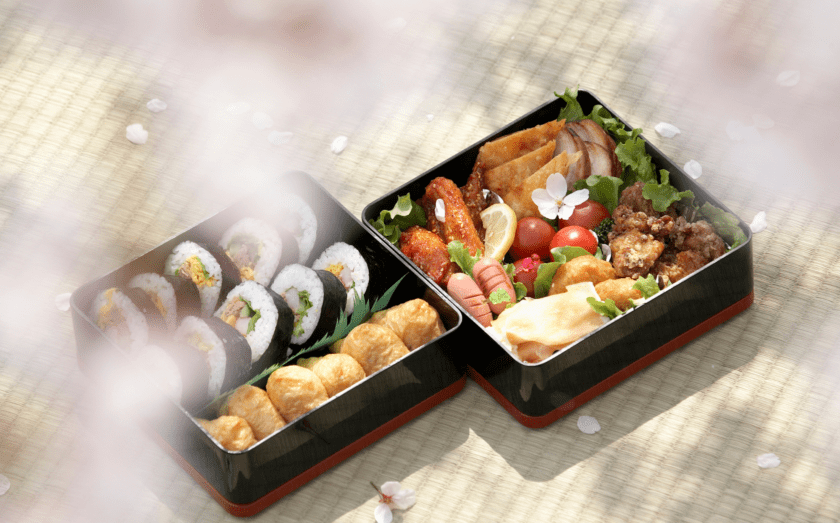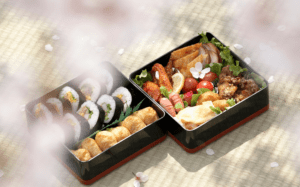 Picture: a bento under the cherry blossoms.
4 / Involve your customers
There is nothing better than asking the main stakeholders what they want to eat. Taking your customers' opinions into account will create proximity and loyalty.
Not sure which dish to choose? Ask the question via a survey on social networks or directly in your restaurant!
Your customers will feel involved and will come more willingly to try the dishes they voted for.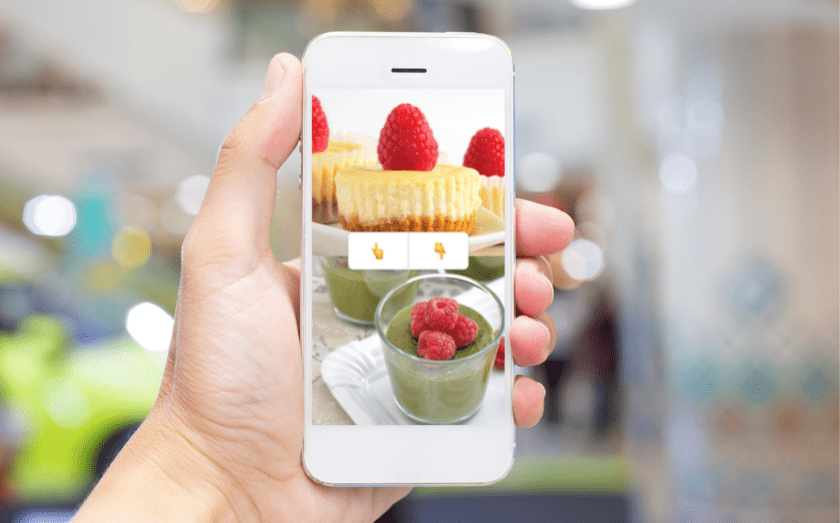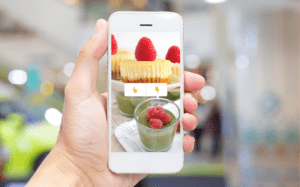 Picture: Instagram vote for favorite dessert.
More like yuzu cheesecake or matcha mousse for the spring menu?
5 / Offer limited editions
The attractiveness of "limited editions" has been proven.
A dish that is only available for a specific period of time makes your customers want to come and enjoy it "before it's too late".
You can use all the previous tips to define your new dish and add the mention "limited edition". This will be a great way to boost sales but also to test its popularity and see if there is any interest in turning it into a regular member of your menu.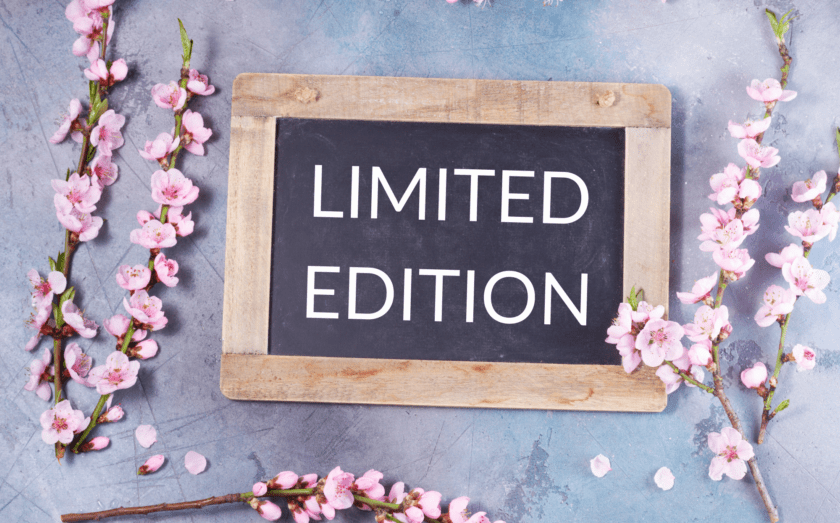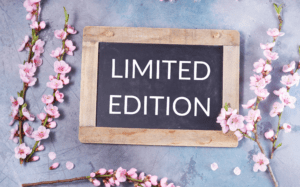 Picture: illustration of the limited edition.
Bonus :
Organizing events around your new menu is a great way to attract new customers while retaining old ones.
And spring has no shortage of events!
Hina matsuri, the Japanese festival for little girls on March 3
Easter, April 17
Kodomo no hi, the children's festival in Japan on May 5
Hanami, picnics under the cherry blossoms during the whole season
Some ideas for your restaurant:
Organize a special "sake under the cherry trees" evening with a tasting area and explanation of the products, or a "one dish bought, one glass of sake offered" offer. For more ideas, feel free to contact our sake expert (Atelier du Sake) who will be happy to assist you in creating a customized event.
Organize an Instagram contest with a free dish for the customer who posts the best picture of your bento while picnicking under the blooming trees.
Organize a "children's day – Kodomo no hi" on April 5 with a special children's menu or by decorating your establishment with koi nobori.


Pictures: symbols of Hina matsuri, Easter, Kodomo no hi and Hanami.
Any comments, questions, hesitations?
Do not hesitate to contact a member of our sales team. They will be happy to help you create your menu: ideas for dishes, suggestions for ingredients, creation of events…!