Recipe: Tonkatsu pakkan onigiri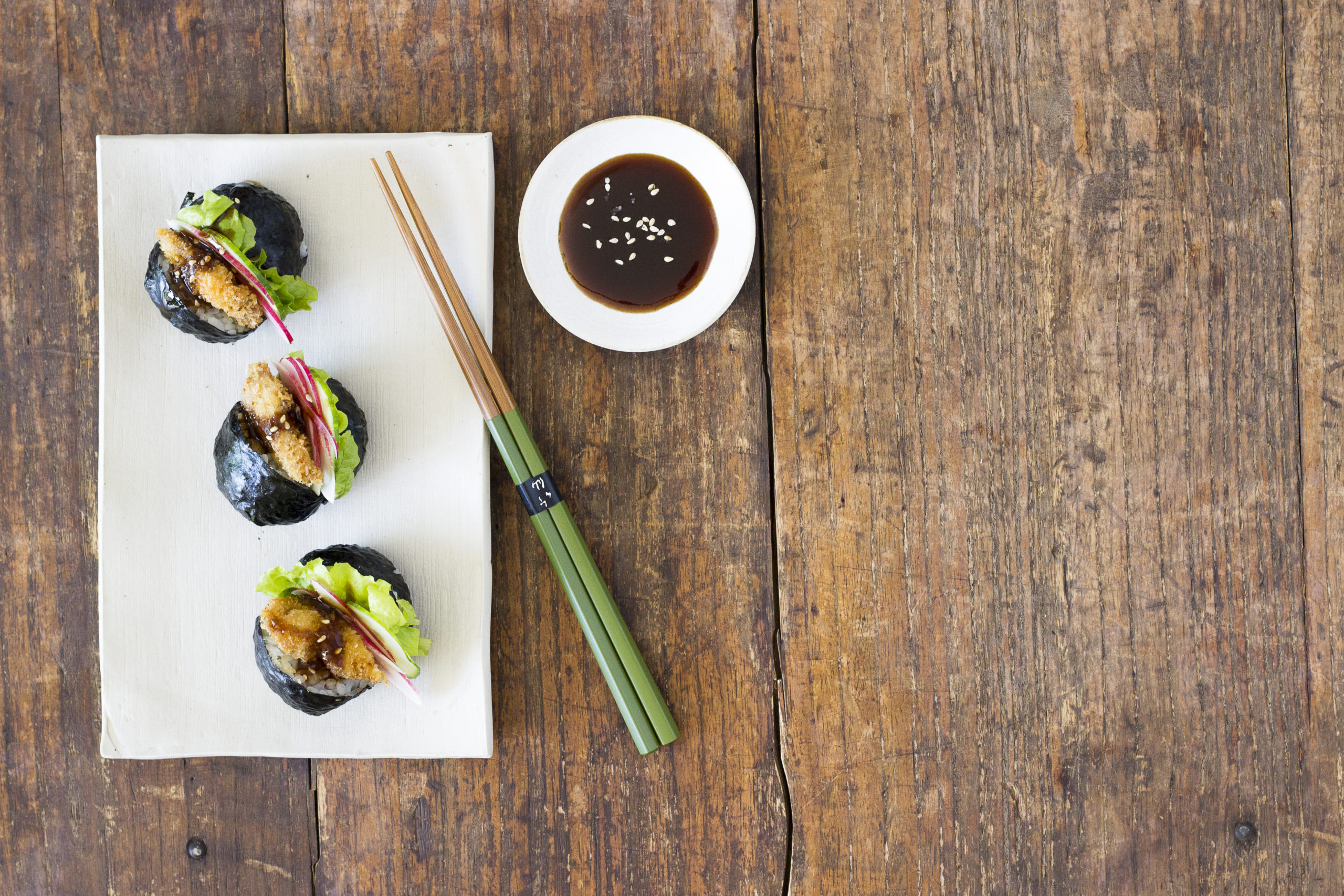 Ingredients
240 g of cooked Japanese rice
2 yakinori sheets
1 pinch of salt
FOR THE TONKATSU
150 g of pork loin
Flour
1 beaten egg
Panko breadcrumbs
Salt & pepper
FOR THE FILLING
4 lettuce leaves
8 cucumber slices
2 pink radishes cut into strips
Tonkatsu sauce
Sesame seeds
Preparation
Step 1:
Cut the pork into 8 slices, salt and pepper them.
Pass each slice through the flour, beaten egg and then through the panko (make sure that the breadcrumbs adhere well).
Heat in oil in a wok. Cook the cutlets until they turn a nice golden color. Drain them.
Step 2:
Cut the nori into 4 and then chisel each leaf by cutting the leaf 10 times with scissors from the edge of the leaves towards the center, in a star shape.
Keep a circle of 6 cm in diameter in the center that will not be cut out.
Step 3:
On a piece of cling film, place the chiseled nori and then place 1 tablespoon of rice on top, roughly shaped into a dumpling.
Fold all the nori pieces over the rice.
Close the cling film so that you get a homogeneous ball.
Step 4:
Remove the film, cut a slit in the center so that the filling (salad, cucumber, radish, tonkatsu) can slide through.
Make the other pakkan onigiri in the same way.
Season with tonkatsu sauce and sesame seeds.
Recipe by Laure Kié for Foodex Group.