Foodex Group: the best of Japanese cuisine at Sirha 2023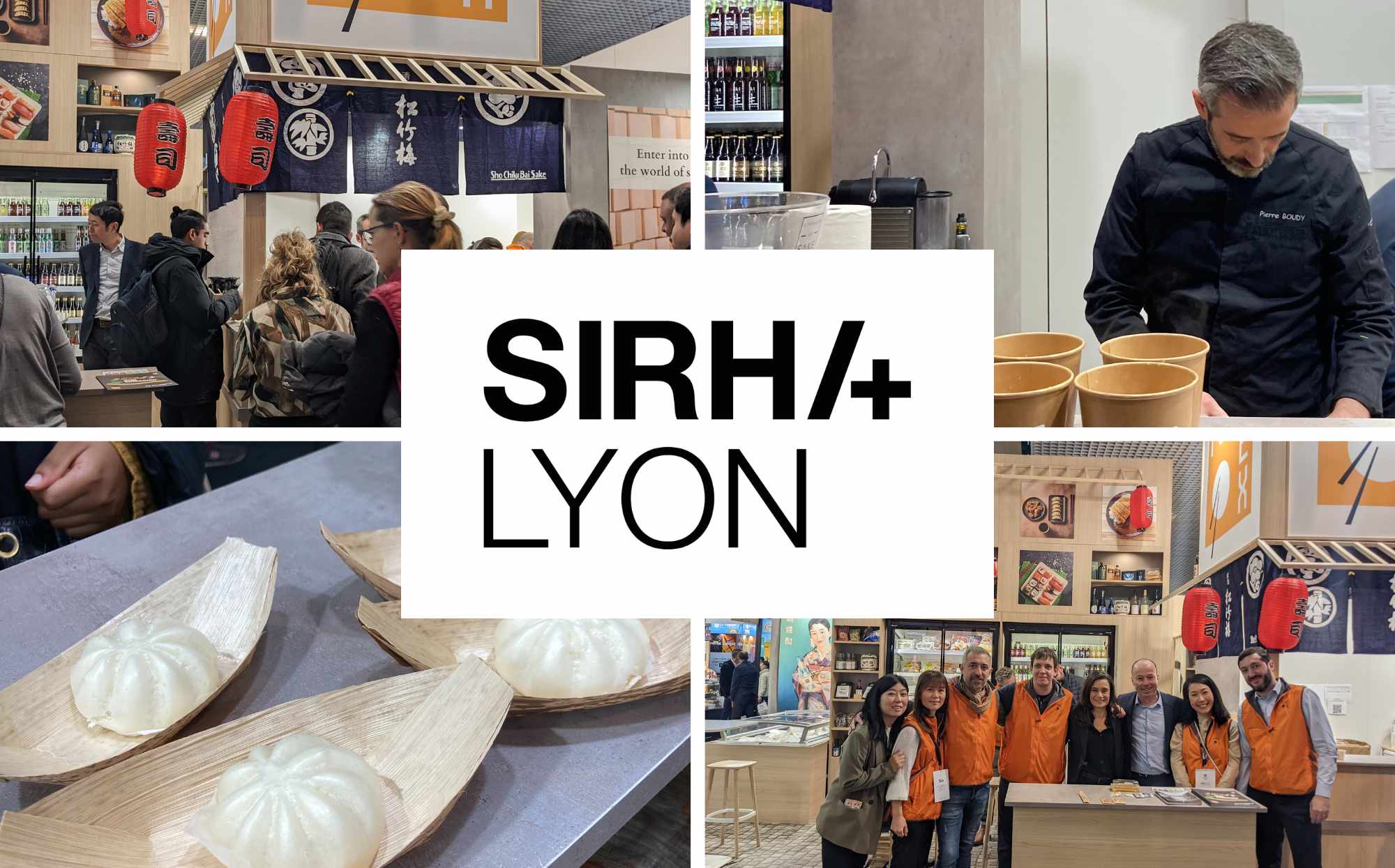 The Foodex Group participated at SIRHA Lyon 2023, The World Hospitality & Food Service Event which took place from 19 to 23 January. It is a key event for professionals with more than 210,000 visitors and 4,700 exhibitors and brands, where Foodex was present as an importer, distributor and wholesaler of Japanese food products. We had the opportunity to showcase and make visitors taste the key concepts of Japanese gastronomy as well as the new market trends and our new products. 
Here are some highlights of this event!
A

privileged

meeting place

full of

our

products
We created a Japanese atmosphere on our stand in order to welcome prospects, customers and partners in a place reflecting our activity. During the exhibition, sales representatives from all over France were present to discuss with visitors and offer products to be tasted. It was a real pleasure to meet you directly!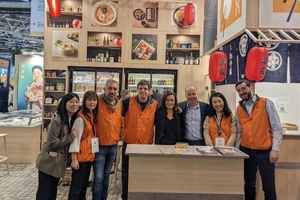 Image: The team at the Foodex booth 
A cooking

show

throughout

the

day

 
With the precious help of Chef Pierre Boudy from Japan Food Institute, we presented the main concepts of Japanese cuisine, proposing a vegetable alternative to meet everyone's needs. 
 
Two versions of ramen were presented at the show. A quick and easy version for clients wishing to add a ramen to their menu and a more traditional ramen for chefs looking for authenticity. The broth does not contain any animal products, making it ideal for offering vegetarian version.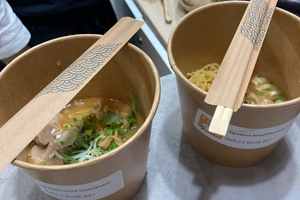 Image: Ramen in kraft packaging   
 
Did you know that curry is the favorite dish of Japanese children? Comforting and convivial, it was even chosen as the best traditional dish in the world by Taste Atlas. We presented katsu curry and its vegan version at SIRHA.     
Izakaya, the Japanese snacking offer 
Throughout the event, we prepared typical finger foods served in Japanese restaurants: gyoza, dimsum, yakitori skewers and many others. We also presented three flavours of vegetarian bun baos: edamame, ginger vegetables and teriyaki mushrooms. .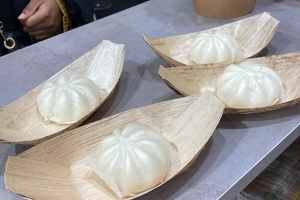 Image: Japanese finger food tasting   
 

New

drinks:

alcohol

-free

beer

,

sake

spritz and

sake

  

 
In our new products, we presented Kirin zero non-alcoholic beer and the sake spritz, a 3.5% alcohol sake-based cocktail available in 3 flavours! Our sake sommelier Maryam Masure was also present on Saturday and Sunday to showcase Wakaze sake and organize tastings.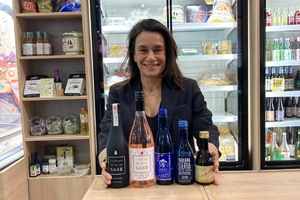 Image: Maryam Masure and sake tasting
A
more
responsible
option
:
a
reusable
stand and
food
donation
Concerned about environmental and ecological issues, Foodex choose a reusable stand that will be recycled for future events. We have also collaborated with the SIRHA Collect, to donate food products to the Food Bank in order to fight against food waste.
 
Image: Reusable Foodex booth  
Thank you to all our customers and partners for coming to our stand!   
For more information about our products, please consult our catalogue.