Foodex: the best of Japanese snacking at the Sandwich and Snack Show 2021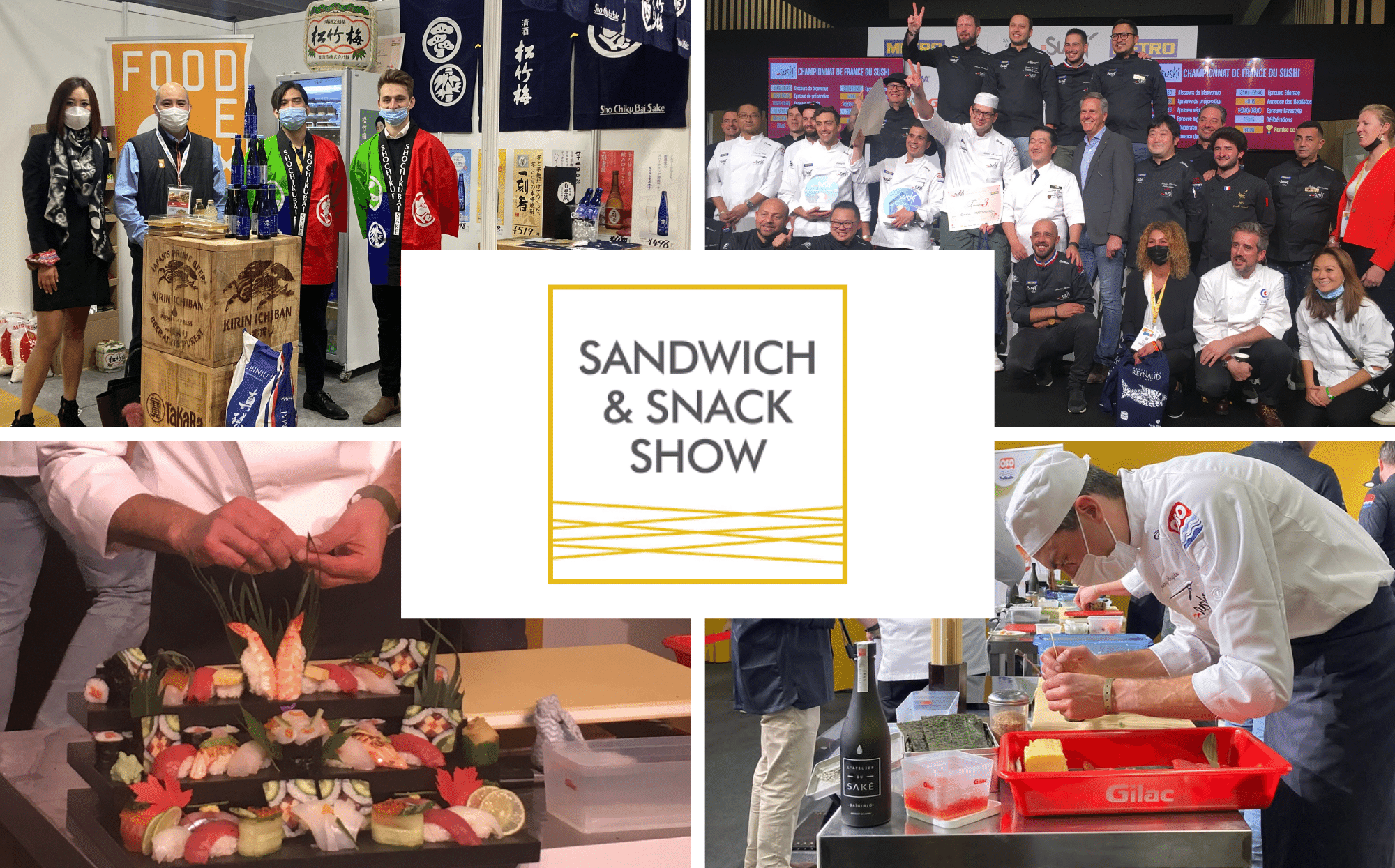 From October 13th to 14th, Foodex was present at the Sandwich and Snack Show in Paris.
During these two days, the Foodex France team presented essential Japanese snacking products, while supporting the French Sushi Championship.
Let's have a look at the key moments of this event!
A presentation of our essential products for a quality Japanese snacking offer:
We presented our products for ramen, sushi, curry and poke as well as a selection of drinks and spirits, ideal for take-away.
Focus on two products that particularly seduced the public:
Mochi Cream, the new gourmet snack that is making a name for itself in the hearts of the French
Mochi Cream are delicious mousses coated with a melting mochi rice paste. The advantages of this product? A 100% plant based mousse made from soy and very gourmet flavors, adapted to the tastes of the French: coffee, caramel almonds, banana chocolate, pineapple coconut, yuzu and mango.
Yuzu Cider, the Franco-Japanese cider that surprises the market
The roundness of the apple and the acidity of the yuzu blend wonderfully in this organic cider, which is handcrafted in France. Born from a Franco-Japanese inspiration, this cider with its golden yellow color and fine bubbles will be a perfect accompaniment to aperitifs or meals, on the spot or to take away. This tasting cider can also be used in mixology for low alcohol cocktails with original fruity aromas.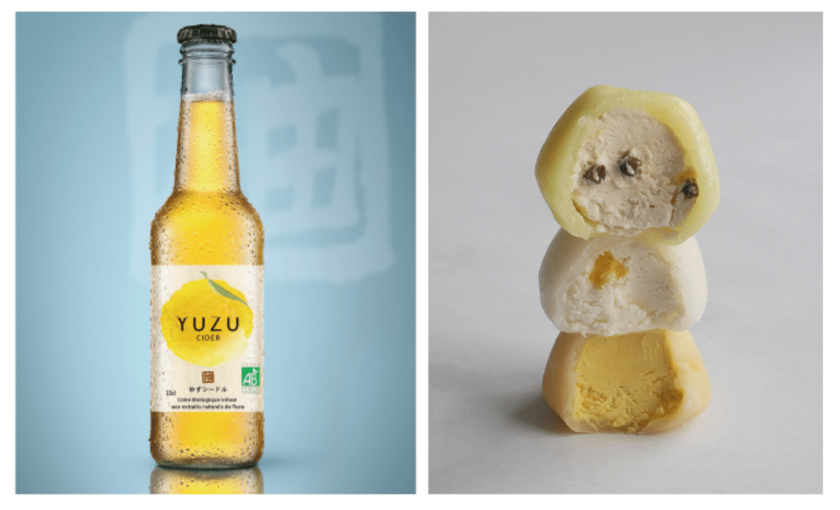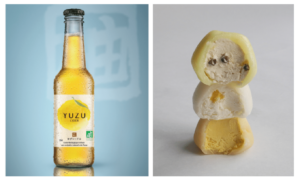 Pictures : Yuzu Cider and Mochi Cream.
Discover these products in our catalog.
A partnership with the French Sushi Championship:
Foodex and Takara Shuzo International were partners of the 4th edition of the French Sushi Championship: a championship that rewards each year the best French sushi chefs and whose winner is invited to participate in the World Sushi Cup in Japan.
For the occasion, Foodex provided the candidates with Mirokumai rice. For the end of the event, the participants were able to toast with our sake L'Atelier du Saké and our sparkling Mio.
A big congratulations to all the participants, with a special mention to the three winners:
Alexis Luong, sushi chef at Itoko restaurant
Jérémi Seguda, sushi chef at Artisan Sushi restaurant
Christos Martzoukos, sushi chef at Matsuhisa restaurant
And thank you to France Sushi Magazine for organizing this event, which allows Japanese cuisine and the talented French chefs who produce it to shine a little more.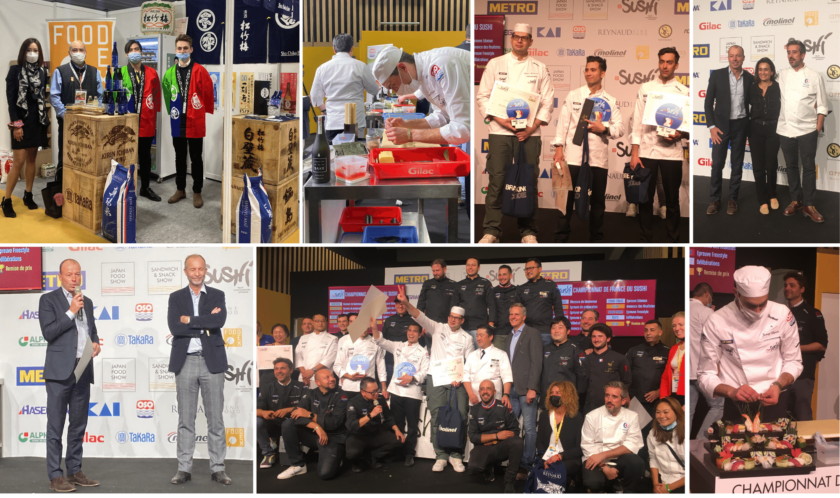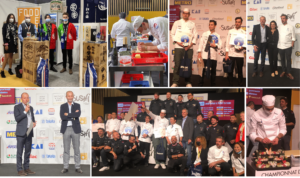 Pictures: Foodex booth and stages of the French Sushi Championship including a speech by Benoit Cauffet, president of the Foodex Group and our sake sommelier Maryam Masure.
A big thank you to all the visitors, our customers, our partners and the organizers for these two days rich in exchanges around this common passion which is the Japanese cuisine!
To keep up to date with our news, subscribe to our newsletter and follow us on social networks!