Foodex: the best of Japanese gastronomy at SIRHA Lyon 2021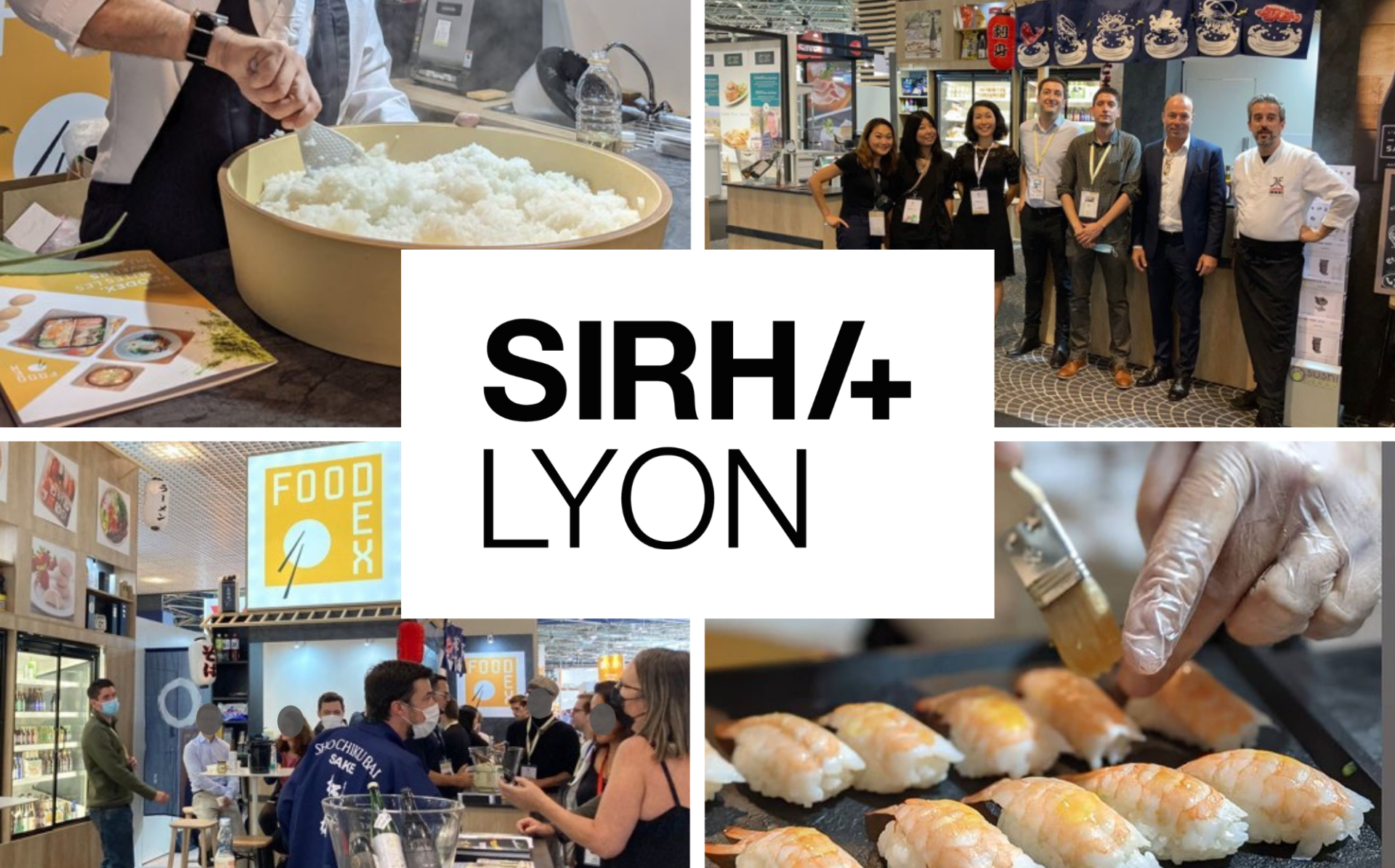 From September 23 to 27, the Foodex team was present at SIRHA Lyon 2021: the world reference event for Food Service and hospitality. It gathers all the actors of this environment from all over the world. (Nearly 3,000 exhibitors and 200,000 visitors at each show!)
Foodex was attending the event as a Japanese food wholesaler to highlight the cuisine of the Land of the Rising Sun and to meet partners, customers and prospects.
A look back at the best moments of this event!
Meetings and exchanges with the actors of the food sector
These 5 days were the opportunity for our teams to discuss with you, actors of the world of the food industry. It was a pleasure to meet you: customers, suppliers, journalists, partners, students in the food service or simply curious. Thank you very much for your visit and our exciting discussions!
Picture: Visitors during a sake tasting at the Foodex booth at SIRHA 2021
A presentation of our latest innovations
On our booth, visitors were able to discover our wide range of products, with an emphasis on our new products, in line with market trends.
A range of products for a creative, healthy and delicious Japanese snacking. Gyoza ravioli, yakitori skewers, karaage fried chicken, edamame soy beans…
A range of products to make quality ramen: noodles, broths, toppings with a number of 100% plant based innovations.
A range of products to make tasty and smooth Japanese curries, with recipes without animal products.
All the Japanese alcohols including our latest novelty, the sake L'Atelier du Saké. A sake conceived in France and produced in Japan, especially designed to meet the needs of European consumers. Discover the whole universe of L'Atelier du Saké on our dedicated website.

Pictures: izakaya, ramen, Japanese curry and sake
Consult our Foodex catalogs for more information.
Japan Food Institute and Sushi Robots, two key partners of Foodex for a 360° consulting service
The Japan Food Institute offers trainings in Japanese cuisine for restaurant professionals. During the SIRHA, they were with us to share their experiences as chefs with Foodex products with several recipes made live tduring the SIRHA.
Sushi Robots, the European leader in machines for Japanese cuisine, was also with our sales teams during the show to present turnkey solutions to visitors.
All our sales teams were mobilized to welcome and advise each visitor.

Pictures: Some of the dishes presented on our booth: tonkatsu, takoyaki, gyoza and tsukune.
Responsible choices: recyclable booth and food donation
In a context where the majority of companies still use single-use booth: destroyed and thrown away after the event, Foodex has chosen a reusable stand, which can be dismantled and reassembled for our future events.
At the end of the show, we also took part in the beautiful SIRHA Collect project, i.e. the donation of food products to two associations: Le Chainon Manquant and La Banque Alimentaire, to limit the food waste generated by this type of trade show.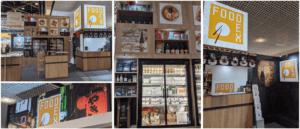 Pictures: Details of the Foodex booth at SIRHA Lyon 2021
After having been postponed several times, it is with a very special emotion and motivation that this 2021 edition of SIRHA Lyon comes to an end!
A big thank you to all of you,
We hope to see you at the next edition!