21 December 2021
Corporate life
The Foodex Group wishes you all the best for 2022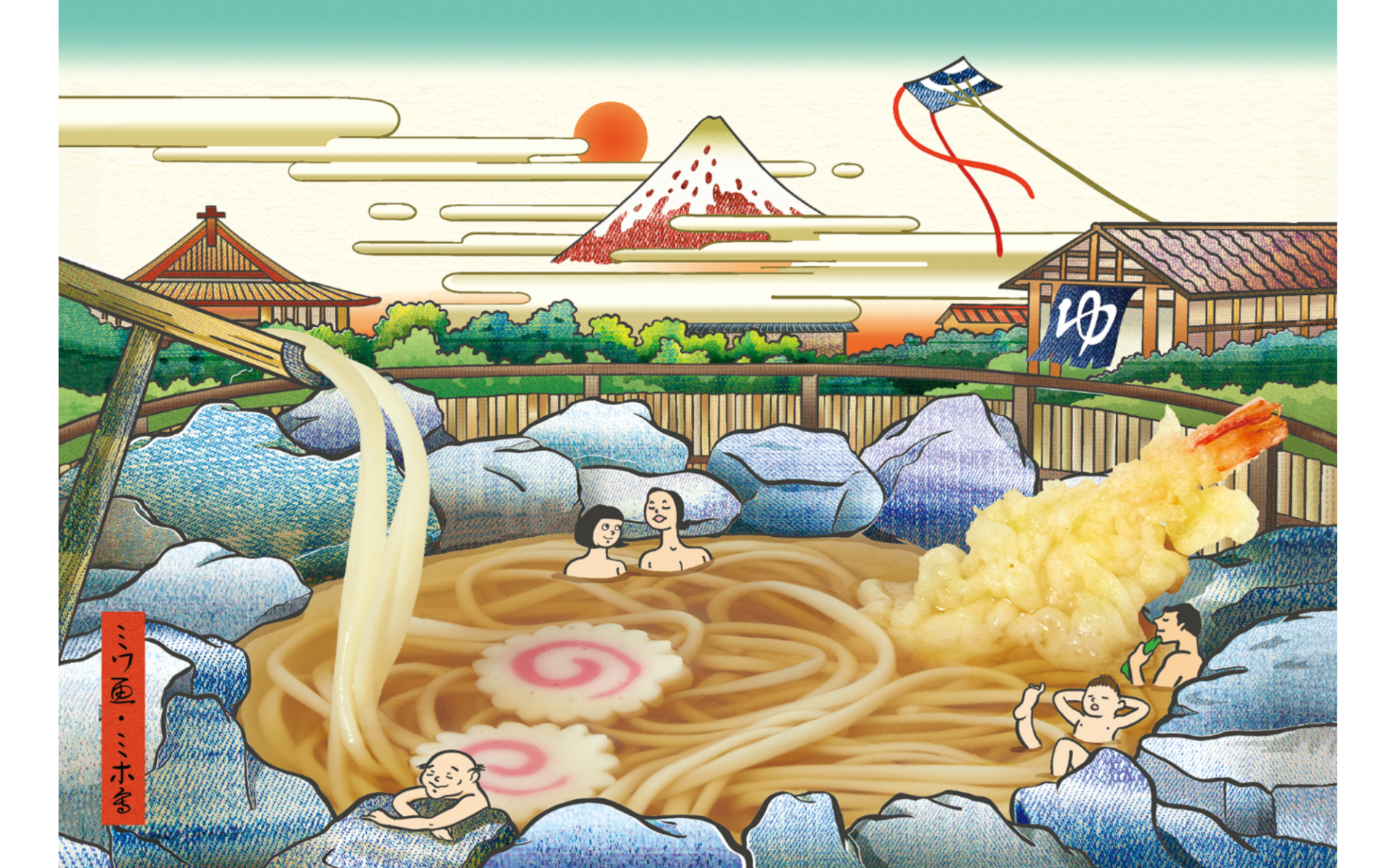 In 2022, let's continue to promote the cuisine of Japan together
We are happy and honoured to have been able to spend 2021 by your side and thank you very much for your trust.
We see gastronomy as a wonderful way for sharing and opening up to the world. For 2022, we will continue to work by your side to participate together in the promotion of Japanese cuisine in Europe. A cuisine that comforts, brings people together, makes them travel and is more than ever essential to the well-being of society.
In this spirit, we wish you an excellent year 2022, under the sign of well-being and gastronomy!
Onsen x Udon, a greeting card created by Miho Saji and Miwa Goto
We asked the artists Miho Saji and Miwa Goto to design a greeting card that echoes our wishes for relaxation and gastronomy in 2022.
Onsen are the popular natural hot springs that Japanese people visit to relax and rejuvenate throughout the year.
Udon is a staple of Japanese cuisine: famous comfort food, the soft noodles are bathed in a hot broth, with delicious tempura shrimp on the side.
In the background, other symbols of the New Year: the first sunrise, Mount Fuji and the kite games invite happiness and prosperity.
We wish you all the best for the New Year, and as the Japanese would say: "Akemashite omedeto gozaimasu"!
View the card below: